| | |
| --- | --- |
| HelferBell, Here Are Your Articles for Tuesday, June 19, 2018 | |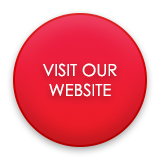 | | |
| --- | --- |
| You can divide bank and brokerage accounts among multiple heirs. But how do you divide a watch inherited from your great-grandfather? Or the earrings your mother received when she turned 21? Click through for some inheritance advice. | |

Identity theft of children's information is a very real and growing problem. You can help protect your child's identity by securing documents and understanding the new FERPA legislation. Click through to learn how to stay safe.

Are you thinking about buying a new Wi-Fi router or access point? If so, there are two things to add to your checklist. Click through to learn the details before making a purchase.

Interest on home equity loans and similar products still can be deducted under the new tax law, says the IRS, even though early readings of the law suggested otherwise. Click through to see how you may still be able to claim a deduction.

Is it possible to protect your estate and still qualify for Medicaid? Yes it is, with the right kind of trusts. Click through to learn about the different kinds of Medicaid trusts and how they might be able to help you.
HelferBell, LLC
(202) 629-5190
info@helferandcompany.com
1101 Connecticut Ave NW, Ste 410
Washington, DC 20036
Saved Articles
Comments and Feedback
Refer A Friend
Your Privacy

Our firm provides the information in this e-newsletter for general guidance only, and does not constitute the provision of legal advice, tax advice, accounting services, investment advice, or professional consulting of any kind. The information provided herein should not be used as a substitute for consultation with professional tax, accounting, legal, or other competent advisers. Before making any decision or taking any action, you should consult a professional adviser who has been provided with all pertinent facts relevant to your particular situation. Tax articles in this e-newsletter are not intended to be used, and cannot be used by any taxpayer, for the purpose of avoiding accuracy-related penalties that may be imposed on the taxpayer. The information is provided "as is," with no assurance or guarantee of completeness, accuracy, or timeliness of the information, and without warranty of any kind, express or implied, including but not limited to warranties of performance, merchantability, and fitness for a particular purpose.

Powered by

Copyright © IndustryNewsletters All rights reserved.

This email was sent to: info@helferandcompany.com

Mailing address: 1101 Connecticut Avenue NW, Suite 410, Washington, DC 20036